The Story of Australia (Paperback)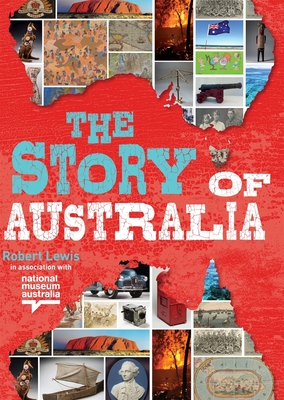 $31.99
This item is not currently available to order.
Description
---
How did Australia's earliest human inhabitants reach the island continent? Which discovery ushered in a new era of immigration, prosperity, and technological advancement? How did a far-flung colony and military outpost transform into one of the wealthiest and most peaceful nations in the modern world? Dip into the pages to discover these answers and more. This detailed illustrated history of Australia journeys from the formation of the continent to the growth of a modern, thriving nation. Clear, accessible text offers explanations of key events and the people behind them. From the enduring cultures of Australia's Indigenous people, European exploration and colonization, and the tragic impacts of two world wars, The Story of Australia concludes with the exciting fast-paced development of the last decades of the 20th century. The Story of Australia draws on the National Museum of Australia's rich collection of objects, photographs, and artifacts. Entertaining, colorful, and inviting, The Story of Australia is the essential history resource for every home and library.
About the Author
---
Robert Lewis is a former history teacher and pioneer of the development of evidence-based inquiry units in history classrooms. He has written more than 300 classroom educational resources, mainly Australian History. He was awarded a New South Wales Premier's Young People's History Prize in 2008, and was recognized with the Outstanding Contribution to the Teaching and Learning of History Award from the History Teachers' Association of Victoria in 2013.