Barefoot Gen Volume 9: Hardcover Edition (Hardcover)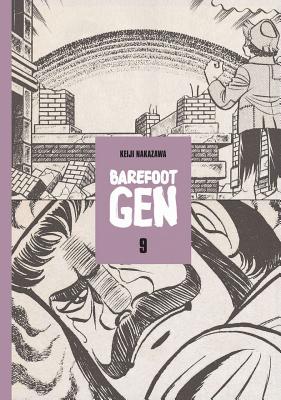 $27.50
This item is not currently available to order.
Other Books in Series
This is book number 9 in the Barefoot Gen series.
Description
---
Beautiful new hardcover edition of Barefoot Gen Volume Nine Striking new design with special sturdy binding.
Barefoot Gen is the powerful, tragic, autobiographical story of the bombing of Hiroshima and its aftermath, seen through the eyes of the artist as a young boy growing up in Japan. The honest portrayal of emotions and experiences speaks to children and adults everywhere. Nakazawa's manga illustrates the true impact of nuclear weapons when used against a civilian population. It is vital reading for people of all ages, and especially for today's youth. By keeping this tragedy in our collective consciousness, we can strive to never repeat it and guide humanity towards a course of peace.
Barefoot Gen Volume Nine ― "Breaking Down Borders" ― Gen continues to confront one setback after another -- the loss of his home, the death of a friend -- when a chance encounter gives new direction to his life. An impoverished but talented artist takes Gen under his wing and teaches him to paint. Inspired by the artists assertion that art has no borders, Gen vows to become an artist himself, and takes a job as apprentice to a local poster painter. Despite merciless bullying from his boss and the older apprentices, Gen perseveres in the pursuit of his new calling.