Barefoot Gen Volume 10: Hardcover Edition (Hardcover)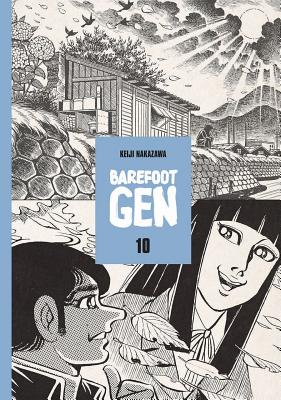 $27.50
This item is not currently available to order.
Other Books in Series
This is book number 10 in the Barefoot Gen series.
Description
---
Beautiful new hardcover edition of Barefoot Gen Volume Ten Striking new design with special sturdy binding.
Barefoot Gen is the powerful, tragic, autobiographical story of the bombing of Hiroshima and its aftermath, seen through the eyes of the artist as a young boy growing up in Japan. The honest portrayal of emotions and experiences speaks to children and adults everywhere. Nakazawa's manga illustrates the true impact of nuclear weapons when used against a civilian population. It is vital reading for people of all ages, and especially for today's youth. By keeping this tragedy in our collective consciousness, we can strive to never repeat it and guide humanity towards a course of peace.
Barefoot Gen Volume Ten ― "Never Give Up" ― The year is 1953. Now an apprentice sign painter, Gen has become a skilled artist, while his friends run a thriving dressmaking business. Gen falls in love for the first time, but fails to notice that a good friend has been caught in the clutches of drug addiction. Heartbreak and loss await Gen as the atomic bomb continues to wreak havoc on the lives of people in Hiroshima years after the fact. Yet these tragedies also inspire Gen to make the big move to Tokyo to pursue his career as an artist.
This is the final volume of a ten-part series.