Taking Flight: A History of Birds and People in the Heart of America (Paperback)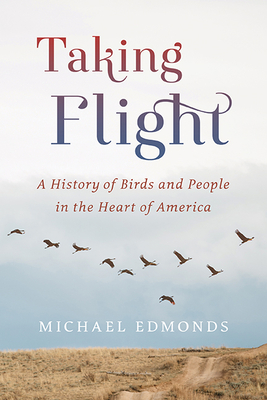 $28.95
This item is not currently available to order.
Description
---
A dynamic account of ornithological history in America's heartland.    

Today, more than fifty million Americans traipse through wetlands at dawn, endure clouds of mosquitoes, and brave freezing autumn winds just to catch a glimpse of a bird. The human desire to connect with winged creatures defies age and generation. In the Midwest, humans and birds have lived together for more than twelve thousand years. Taking Flight explores how and why people have worshipped, feared, studied, hunted, eaten, and protected the birds that surrounded them.

Author and birder Michael Edmonds has combed archaeological reports, missionaries' journals, travelers' letters, early scientific treatises, the memoirs of American Indian elders, and the folklore of hunters, farmers, and formerly enslaved people throughout the Midwest to reveal how our ancestors thought about the very same birds we see today. Whether you're a casual bird-watcher, a hard-core life-lister, or simply someone who loves the outdoors, you'll look at birds differently after reading this book.
 
About the Author
---
Michael Edmonds has been a recreational birder for three decades. He is the author of two award-winning books from the Wisconsin Historical Society Press, Out of the Northwoods and Risking Everything, and has written several articles for the Wisconsin Magazine of History and other journals. He graduated from Harvard University in 1976, joined the Wisconsin Historical Society staff in 1982, and has taught at the University of Wisconsin since 1986.