Exploring Canework in Polymer Clay: Color, Pattern, Surface Design (Paperback)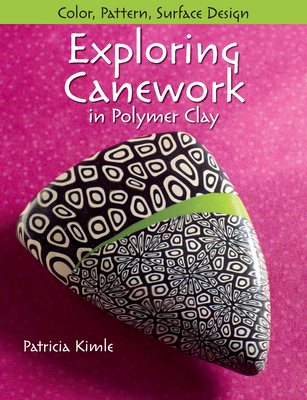 $21.95
This item is not currently available to order.
Description
---
Exploring Canework in Polymer Clay: Color, Pattern, Surface Design gives jewelry makers in-depth instruction in polymer clay cane making. Beginning with polymer clay basics and color theory for pleasing combinations in canework, the book also provides detailed lessons in constructing, reducing, and repeating patterns in canes as well as how to use canes to create repeating patterns for larger surface design. The book teaches eight unique cane styles, and a variety of ways to incorporate cane patterns into sophisticated finished jewelry. Techniques include striped, checkerboard, spiral, bull's eye, kaleidoscope, floral, combination, and translucent overlay canes. Detailed step-by-step instructions and clear process photography for each cane styleguide readers of any skill level. Lessons are followed by vibrant jewelry -- necklaces, earrings, bracelets, pendants, or brooches -- incorporating the pattern just taught. A stunning and inspirational gallery of finished jewelry, all designed by award-winning author Patricia Kimle, completes this beautiful book.

About the Author
---
An award-winning polymer and metal clay artist and designer, Patricia Kimle has contributed more than 30 project articles to magazines. She has written several successful books, including one published by Kalmbach, Perfectly Paired. She is a member of the International Polymer Clay Association and is a designer member of the Craft and Hobby Association.