Tales of the Road: Highway 61 (Paperback)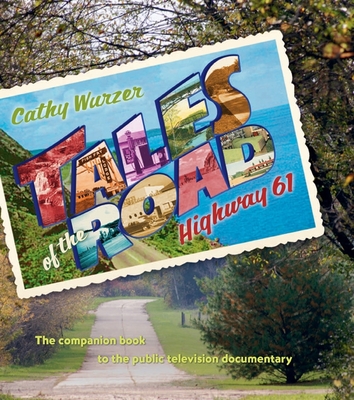 $22.95

Available in our Warehouse: Usually Ships in 3-8 Days
Description
---
Cathy Wurzer unearths stories about historic buildings, abandoned sites, decaying structures, and more as she travels down Highway 61 and into the past, spotlighting famous and fascinating locations, many of them little remembered today.
"I've driven all of 61 from north to south, approximately at the speed limit, and now I know what I missed by not stopping. Slow down. Take a look. You may not come this way again."
—Garrison Keillor
"Tales of the Road: Highway 61 made me want to drop everything I was doing and hit the road. It doesn't get any better than this!"
—Russell A. Olsen, author of Route 66 Lost and Found
"Cathy Wurzer (I call her 'Z') and I have travelled a lot of roads in our long association. But none compares to this lovely trip, on my favorite road, with my favorite correspondent."
—Don Shelby
"Cathy Wurzer has cleverly combined history and travel in a well-illustrated, easygoing narrative about Highway 61, one of our most fascinating and historic routes. Drive along with Cathy or do it yourself with this book as a guide. You'll enjoy every mile of Tales of the Road."
—Jason Davis, host of On the Road, KSTP-TV
Cathy Wurzer is the host of Morning Edition on Minnesota public radio and cohost of Almanac on Twin Cities Public Television. She has been honored with three Emmys for her work on Almanac.