River of Promise: Lewis and Clark on the Columbia (Paperback)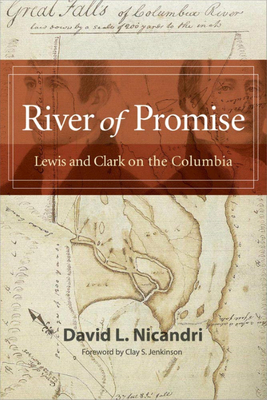 $18.95

Available in our Warehouse: Usually Ships in 3-8 Days
Description
---
In the many published accounts of the Lewis and Clark expedition, historians have tended to undervalue the explorers' encounter with Columbia River country. Most narratives emphasize Lewis and Clark's adventures through their journey to the Bitterroot Mountains but have said little about the rest of their travels west of there. River of Promise fills a significant gap in our understanding of Lewis and Clark's legendary expedition.
Historian David L. Nicandri shifts the focus to an essential goal of the explorers: to discover the headwaters of the Columbia and a water route to the Pacific Ocean. He also restores William Clark in his role as the primary geographic problem-solver of the partnership. Most historians assume that Meriwether Lewis was a more distinguished scientist than Clark because of his formal training in Philadelphia and superior writing skills. Here we see Clark as Lewis's equal as scientific geographer, not merely the practical manager of boats and personnel.
Nicandri places the legend of Sacagawea in clearer perspective by focusing instead on the contributions of often-overlooked Indian leaders in Columbia River country. He also offers many points of comparison to other explorers and a provocative analysis of Lewis's suicide in 1809, arguing that it was not a sudden event but fruit of a seed planted much earlier, quite possibly in Columbia country. Originally published by The Dakota Institute.