Eudora Welty: A Bibliography of Her Work (Hardcover)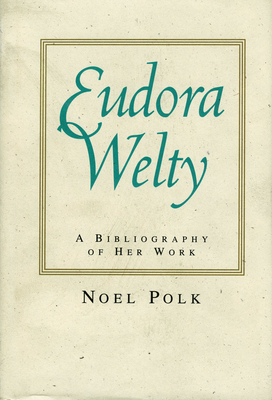 $98.00
This item is not currently available to order.
Description
---
This full-dress bibliography of the works of one of America's greatest writers contains essential information for all serious scholars of Eudora Welty and her long and distinguished career. It is a complete record of the rich treasury of the various physical forms in which her books have been published and reprinted over the course of her long life in professional writing. Her career, begun in 1936 when she published her first short story in a "little magazine" in Ohio, has flourished, along with her growing stature as a major figure in world literature, with an ever-increasing proliferation of new editions and foreign translations. For more than twenty years Noel Polk has been one of the leading scholars of Welty's works. During these two decades he has compiled this definitive catalog in which he details the casing, colors, size, paper type, binding format, and dust jacket of each book and analyzes the various editions, printings, states, and issues of each title. He includes a history of the writing, editing, publishing, and printing of each book, compiled from publishers' and agents' records. Polk divides the bibliography into two chronological sections. The first focuses on Welty's books. The other focuses of her publications in magazines, her fiction and nonfiction prose contributions to books other than her own, and her juvenilia, book reviews, dust-jacket blurbs, poetry, and photographic work. The bibliography includes a list of translations of Welty's works into other languages. An appendix, "A Eudora Welty Publishing Log," chronologically lists extracts from the bibliography that demonstrate the intimate interconnection of all facets of Welty's extraordinary career.
About the Author
---
Noel Polk (1943-2012) was professor of English at the University of Southern Mississippi and Mississippi State University, author of many critical studies on Welty and Faulkner, and coeditor of the Library of America edition of Faulkner's works.