The Collected Works: Volume 61 (Monastic Wisdom #61) (Paperback)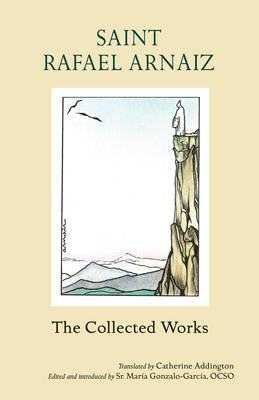 $79.95
This item is not currently available to order.
Description
---
Saint Rafael Arnaiz was born in Burgos, Spain, on April 9, 1911. When he was twenty-one years old, he left behind the comforts of his wealthy family and an unfinished degree in architecture to join the Trappist-Cistercian abbey of San Isidro de Due as. A sudden onset of diabetes and the beginning of the Spanish Civil War (1936-1939) turned his monastic journey into an unusual one.
In these unfavorable circumstances and despite the shortness of his life (he died soon after his twenty-seventh birthday), Rafael developed a solid spirituality, which in its simplicity is a straight path to holiness. He has been compared to mystics like Teresa of vila and John of the Cross, whose writings inspired him, and his theology of the cross, born from his prayer, places him in continuity with the best of the monastic tradition. In his letters and journals, compiled in this volume, his heart speaks of the joys and struggles of striving to live for God alone.