Imaginal Love: The Meanings of Imagination in Henry Corbin and James Hillman (Paperback)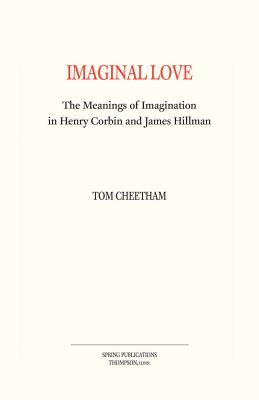 $22.00
Email or call for price.
Description
---
Corbin's work on the role of imagination in the religions and its fundamental place in human life has had a lasting and wide-ranging influence on contemporary poetry and the humanities. Among his most influential readers were the poets Charles Olson and Robert Duncan and the archetypal psychologist James Hillman. Central to their common vision is the creative power of language, understood not as a human invention but as a fundamental feature of reality. This new book by philosopher, biologist, poet, and teacher Tom Cheetham provides an overview of Corbin's "psychocosmology" and its significance for Hillman's archetypal psychology, contemporary poetics, and spiritual practice. It will be of interest to psychotherapists, artists, poets, and anyone who has ever wondered at the mysterious power of language and the imagination to transform the human soul.
About the Author
---
Tom Cheetham, PhD, is a philosopher, biologist, poet and teacher and the author of four previous books on creative imagination in psychology, religion and the arts. He is a former professor of biology and environmental studies and is now a Fellow of the Temenos Academy in London and Adjunct Professor of Human Ecology at the College of the Atlantic in Bar Harbor, Maine. He lectures regularly in Europe and the US. He and his wife live on a homestead in rural Maine. They have two grown children.