The Little Gumbo Book: Twenty-Seven Carefully Created Recipes That Will Enable Everyone to Enjoy the Special Experience of Gumbo (Hardcover)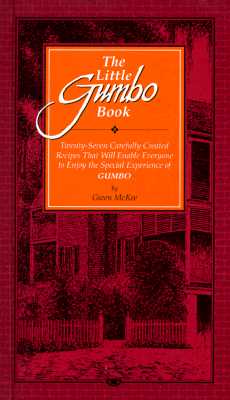 $10.95
This item is not currently available to order.
Description
---
Ahhhhh . . . gumbo.
The word itself conjures up warmth and contentment sitting before a steamy bowl of this deliciously rich Creole dish. This dandy little book is entirely dedicated to the process of preparing great gumbo. In addition to featuring 27 different gumbo recipes, this book provides guidance in preparing all the characteristic elements--roux, rice, and seasoning--that make up this unique Cajun dish. Novices will love the chapter titled Step-by-Step to Great Gumbo that ensures success right from the start. For anybody who thinks they can't make gumbo, The Little Gumbo Book will remedy that situation forevermore. It's a truly delightful gift in a little package for a little price.