Rumble Strip (Paperback)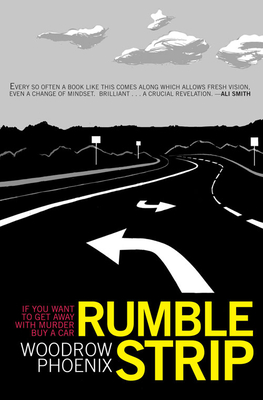 $17.95

Available in our Warehouse: Usually Ships in 3-8 Days
Description
---
Woodrow Phoenix's impassioned and beautifully drawn graphic novel questions our love affair with cars, and asks why, when you are in the driving seat, killing other people is not murder. Or even manslaughter. It's... misfortune.
Over 1.2 million people are killed on the road each year. Our increasing dependence on vehicles to ease our crowded lives has led to a critical imbalance in power between drivers and pedestrians - a situation where road deaths are viewed as acts of God, random events with no cause and no recourse, rather than as the result of human behaviour.
Woodrow Phoenix's dry, sometimes painfully mordant wit, backed up by accident statistics, personal observations and case histories, offers a trenchant analysis of the problems of road users everywhere and the risks we all take every day.
Rumble Strip surprises, challenges, asks us questions that badly need answers and makes us think about things we may prefer to ignore. But sometimes we all need a wake-up call: Woodrow personalises the experience of the commuter, the driver, the pedestrian, the accident victim - because any one of them could be you.
About the Author
---
Woodrow Phoenix is a British comics artist and writer who also works in the fields of editorial illustration, graphic design, font design, and children's books. His work is graphic and playful but is unusual for its high degree of formal experimentation. His graphic story "End of the Line" first appeared to much praise in The Brighton Book, a mixed media anthology in association with The Brighton Festival. He is co-editor of Nelson, a collective graphic novel with 54 creators, published by Blank Slate.