Truth: What Every Roman Catholic Should Know about the Orthodox Church (Paperback)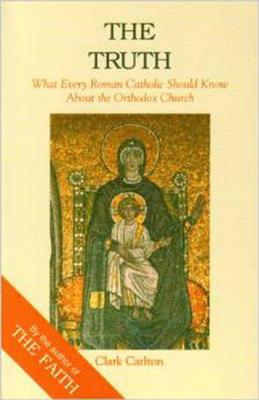 $25.25
This item is not currently available to order.
Description
---
The Truth is the sequel to both The Faith: An Orthodox Catechism and The Way: What Every Protestant Should Know About The Orthodox Church.The Truth will give Roman Catholics a profound understanding of the Orthodox Church. It will also give both Orthodox and Roman Catholics insight as to the reasons why the two churches are not in communion with one another. The Truth will also help those confused by the outward similarities between Orthodoxy and Roman Catholicism to understand the marked differences between the two churches. The Truth will help Protestants understand church history in a new way and the claims of the Orthodox Church to be the Bride of Christ. Includes: Is reunion imminent?
-- Romans and Byzantine Intrigue
-- The Trinity
-- Salvation
-- The Church
-- The Mother of God
-- and much more.