Health is the New Wealth: Living Above the Affliction Zone (Paperback)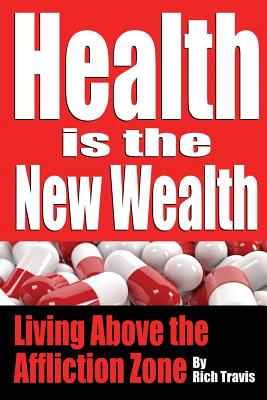 $24.95
This item is not currently available to order.
Description
---
America is facing an epidemic of chronic disease due to Americans' unhealthy diet and sedentary lifestyle. This problem is amplified by the very healthcare system we rely on to keep us healthy Many of the drugs being foisted upon the public for the treatment of the symptoms of chronic disease and poor health, not only do not work in the long run but actually induce more disorders than the symptoms they purport to treat. American medicine is astronomically profitable and experiences revenue increases when the sick become sicker. It actually benefits from its patients' unhealthy lifestyle choices. This disease for profit model can be seen through the perverse economic underpinnings of America's "fees for disease" reimbursement system - including its major beneficiary, the pharmaceutical companies. The author cites studies demonstrating that the most effective treatment for lifestyle-induced chronic disease is behavioral reform and how a change in behavior can slow and even reverse chronic disease. It's time we take steps both individually and as a society to reverse America's growing epidemic of chronic disease. It's time for America's parasitic medical model to change. About the Author Rich Travis, RN has worked in the medical field since 1993. He is passionate about reversing lifestyle-induced chronic diseases and promoting personal lifestyle transformation. As an Ironman triathlete, advanced rock climber and someone coping with a degenerative joint condition and a chronic nerve disorder, Rich knows firsthand the regenerative power of nature and the resilience to chronic disease that living healthfully affords. Rich "prescribes" practical evidence-based lifestyle changes proven to slow and even reverse advancing chronic disease. It's time to embrace Health as the New Wealth and give those suffering from chronic disease hope and a better future.