Cazaq the Eagle (Paperback)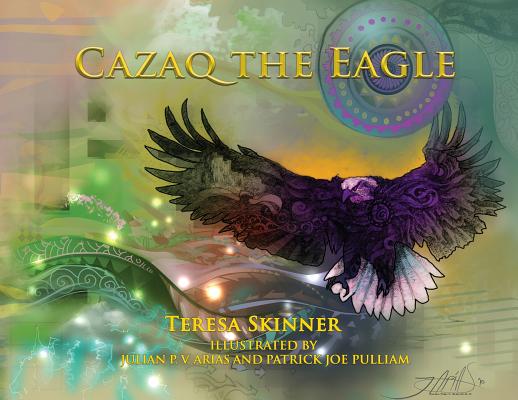 $21.59

Available in our Warehouse: Usually Ships in 3-8 Days
Description
---
High up in the Mountain of Hope, nestled in an eyrie (eagle nest) is an egg, waiting to be hatched. One day, a fierce storm with strong winds blow the egg off its nest, and all seems lost. A boy, Young Shepherd, stumbles across the Lonely Egg. He carries it to his father's farm, where he knows Mother Chicken will care for it. Under the love and guidance of Mother Chicken, Lonely Egg soon hatches and though he looks different that his chicken siblings, he is accepted and loved.
One day, three strangers show up at Father Farmer's farmyard and startle Cazaq and his farm friends. The three strangers look just like Cazaq, and they even know his name. They speak of a Merciful Creator, who is unknown to Cazaq. Who are they? Where do they come from? How do they know him? The answers to these questions will change Cazaq's life forever, and maybe yours too.
Immerse yourself in rich colors and stunning imagery as you join Cazaq on his journey. As he grapples with the news brought to him by the three strangers, he learns valuable character building lessons on facing your fears, the importance of mentorship, compassion, gratitude and humility. But the biggest lesson Cazaq learns, is to walk in the light of who he was created to be This instant classic speaks to all ages in all stages of life, and is sure to be a favorite with everyone. Previously published as Casaq the Eagle.