Kilmann Organizational Conflict Instrument: (Koci) (Paperback)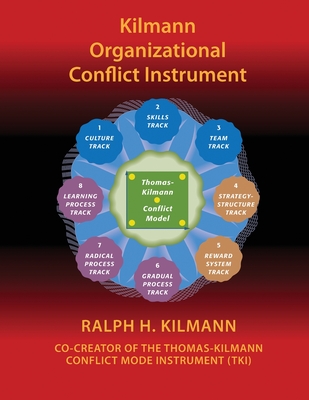 $26.93

Available in our Warehouse: Usually Ships in 3-8 Days
Description
---
How well do your needs and interests fit with your organization's goals and procedures? Asked a bit differently, are you in alignment with your organization or...do you often find yourself at odds--in conflict--with what your organization expects from you?
The Kilmann Organizational Conflict Instrument (KOCI) reveals the "systems conflicts" that exist between you and your organization, which include both the formal and informal systems, as well as the processes and procedures that take place within those systems. And just how these individual/organizational differences are resolved not only determines your performance and satisfaction, but also determines the survival and success of your organization.
In PART 1 of the instrument, you are first asked to indicate how often you experience the negative effects from a variety of systems conflicts in your organization.
In PART 2 of the instrument, you're asked to indicate the relative frequency that you use different conflict-handling modes to address those systems conflicts.
Taking the Kilmanns Organizational Conflict Instrument and then scoring your results (including the aggregate results for your work group and/or your entire organization) will illuminate the most debilitating "system conflicts" between you and your organization. And once these conflicts have been identified, you (and your organization) will then be able to consider the most effective ways to resolve such self-defeating conflicts for the benefit of all internal and external stakeholders--by effectively implementing Kilmann's eight track program for quantum transformation.