Keeping the Faiths: The Freed family's journey from Swiss Mennonites to Pennsylvania Methodists (Paperback)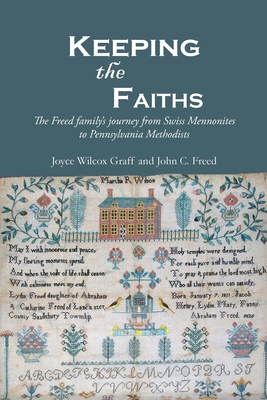 $29.00

Available in our Warehouse: Usually Ships in 3-8 Days
Description
---
Keeping the Faiths is a view into the daily lives of people in the late 19th century. It is first a collection of Sermons and Lectures 1875-1885 of William, Alpheus, and Benson Freed, three brothers who were Called to preach the Gospel at Methodist Camp Meetings. Transcribed from the original hand-written text, edited and with extensive footnotes to help the modern reader understand the context of the times and the references to local issues and events.
Keeping the Faiths includes an introduction describing the major events surrounding these men-the aftermath of the Civil War, a major depression, the building of the West. William and Alpheus made their way West from Pennsylvania to Kansas. William went all the way to California, then returned to the east coast on a sailing ship around the Horn, detailed in one of his talks.
Keeping the Faiths includes genealogical information linking these Freeds to their ancestors back to the 1600's in Switzerland, the expulsion of these Mennonite families from Switzerland to Germany, and their subsequent migration to the New Land in Pennsylvania. It details the genealogy, and the challenges encountered in connecting back 400 years to Switzerland. The Sampler depicted on the cover was one of the keys to completing the story.