Road Tripping Along the Great River Road: Volume 1: 17 Weekend Escapes Along the Upper Mississippi River (Paperback)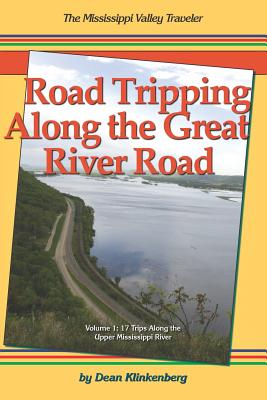 Description
---
Unbiased advice for your adventure through the heart of the United States.

For ten years, author Dean Klinkenberg has been exploring the places along the Mississippi River and the Great River Road. He's found a wealth of underappreciated treasures awaiting visitors.

Klinkenberg will help you explore the quiet spaces and bustling places along the river, from historic small towns to culturally-rich big cities. Find out which hikes come with dramatic views of the river and which day cruises have the best chance to spot wildlife like bald eagles, pelicans, and herons. Get advice about which museums to tour and where to find good local music. Discover which festivals offer quirky fun, and where to sample regional specialties like a juicy lucy, wild rice and walleye, and gooey butter cake.

Features include:
17 regional tours from northern Minnesota to southern Illinois
Author's picks for each community
The author's unique take on local and regional history
Parks and recreation areas along the Mississippi River
Tips to save you time and money
How to get on the river (outfitters, cruises)
Where to eat and sleep at locally-owned establishments

Ready to take a weekend getaway or a classic American road trip? Buy Road Tripping Along the Great River Road and start your trip today.