Sing New Zealand: The story of choral music in Aotearoa (Paperback)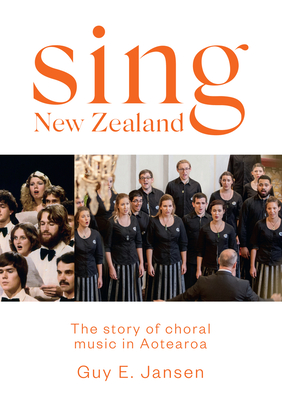 $49.40
This item is not currently available to order.
Description
---
New Zealanders love to sing together, and we've done so in choirs for over 200 years. In Sing New Zealand, Guy E. Jansen describes our country's choral music trajectory, from the amateur efforts of the nineteenth century to today's internationally renowned choirs. It's a story about striving for excellence—and achieving it. This book is the first to bring together the stories and history of this significant aspect of New Zealand's culture.
About the Author
---
Guy Jansen (1932–2019) was the National Officer for Music in the New Zealand Department of Education. He initiated the formation of the world's first national youth choir, the National Youth Choir of New Zealand. In 2013, he was made a Life Member of the New Zealand Choral Federation, and in 2017 he was presented with the Federation's first Distinguished Service Award.