Fire of Commitment: History of the First Unitarian Universalist Church of Nashville (Paperback)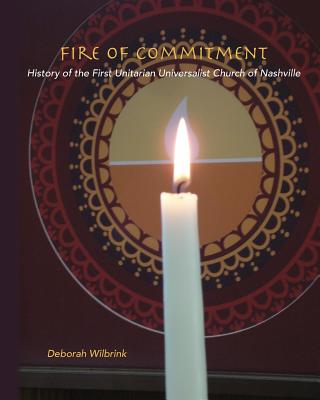 $25.00
This item is not currently available to order.
Description
---
The in-depth congregational history from the formation of the Unitarian Universalist Nashville congregation in the 1940s to 2015, also includes the history of the Unitarian and Universalist start-ups in the Middle Tennessee area since the 1840s. The 334-page book includes over 100 illustrations. FUUN's story is a microcosm of societal forces at large, especially that of human rights. It also is a case study in church growth. Topical sidebars sprinkled throughout include "Hymnals" and "Church Quilts" and "The Ghostly Organ". A thorough Appendix and Bibliography round out the volume.
"This book is a must read for congregational leaders of any faith community with a history of clergy misconduct that will lead to better understanding on how to become stronger and better focused on mission." - James C. Key, Moderator and Chief Governance Officer, Unitarian Universalist Association
The official history was funded by a grant from the FUUN Endowment Trust to Perfect Memoirs, the company of author and church member Deborah Wilbrink. "It's the result of several years of research in archives, libraries and over 40 face-to-face interviews. It is another precedent-setter for this church." said the author. "I am indebted to the many volunteer editors and proofreaders who have approved this first edition," she added.