Woodwind Basics: Core concepts for playing and teaching flute, oboe, clarinet, bassoon, and saxophone (Paperback)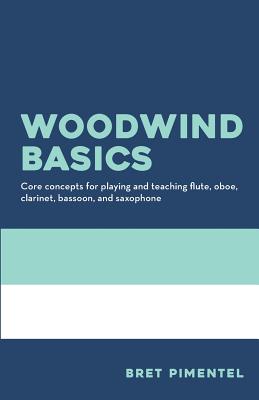 $22.99

Available in our Warehouse: Usually Ships in 3-8 Days
Description
---
Woodwind Basics: Core concepts for playing and teaching flute, oboe, clarinet, bassoon, and saxophone is a fresh, no-nonsense approach to woodwind technique. It outlines the principles common to playing all of the woodwind instruments, and explains their application to each one.
The ideas in this book are critical for woodwind players at all levels, and have been battle-tested in university woodwind methods courses, private studios, and school band halls. Fundamental questions answered with newfound clarity include:
What should I listen for in good woodwind playing?
Why is breath support so important, and how do I do and teach it?
What is voicing? How does it relate to ideas like air speed, air temperature, and vowel shapes?
What things does an embouchure need to accomplish?
How can I (or my students) play better in tune?
What role does the tongue really play in articulation?
Which alternate fingering should I choose in a given situation?
How do I select the best reeds, mouthpieces, and instruments?
How should a beginner choose which instrument is the best fit?
Woodwind Basics by Bret Pimentel is the new go-to reference for woodwind players and teachers.