Into the Garden (Hardcover)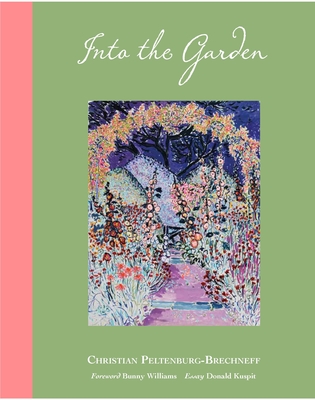 Description
---
A vibrantly colorful selection of watercolors and gouaches of 28 exclusive and inspiring gardens around the world by painter Christian Peltenburg-Brechneff Over the past three decades, artist Christian Peltenburg-Brechneff has traveled around the world to visit some of the most glorious private gardens to paint en plein air. He has created a luscious visual record of 28 of them in this charming gift-sized book of watercolours and gouaches. With contacts among the international elite, the author has gained permission to enter some of the most exquisite and heretofore unrecorded gardens from Sri Lanka to Italy. With introductory texts by the distinguished art critic Donald Kuspit and the ever-influential interior architecture and garden designer Bunny Williams, Into the Garden chronicles this long-term pilgrimage of a visionary painter, opening the exquisite private gardens to the public for the very first time.
We appreciate your continued support!
If you would like to make a donation to help us through CLICK HERE.