Inferno (Paperback)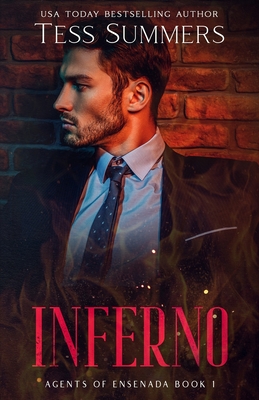 $12.99

Available in our Warehouse: Usually Ships in 3-8 Days
Description
---
Falling for the bad guy is not an option... Or is it?
Kennedy Jones
I'm a special agent with the CIA, and I'm good at what I do. In fact, I'm considered one of the best. I can play the role of anyone and eliminating bad guys without them seeing me coming is my forte-which is why I was chosen to take down the head of the Guzman family.
Dante Guzman is a ruthless, sexy, cold-hearted cartel money-man. And now it's my job to study him, learn his likes and dislikes-in and out of the bedroom-so I can gain his trust and access to his uncle, the head of the Ensenada cartel. I just didn't count on falling into Dante's clutches.
Every second I spend with him he manages to pull me further and further into his world. And the more time I spend there, the deeper I slip into the darkness with him, the more I realize...
I like it.
Dante Guzman
Don't let my good manners fool you-I'm one cold-hearted SOB, and I control the family's monetary affairs with an iron fist. There's no place for weakness in my world. Show weakness, and you die. As simple as that.
So when a petite, feisty, hot-as-hell bombshell storms into my life, I didn't stop to think about the consequences of keeping her. I wanted her, and I always get what I want. Period.
Turns out, the stakes were too high...for the both of us. And there's going to be hell to pay if we're going to be together, to one form of the devil or another.
Note from the author: Inferno is Book 1 in the Agents of Ensenada series. It can be read as a standalone and has a guaranteed HEA. There is foul language, kidnapping, and certain power exchange situations that some may find offensive. If you think you might be offended, skip this book.