Combustion (Paperback)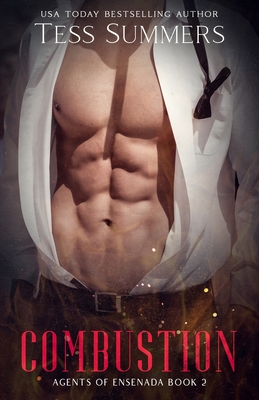 $16.99

Available in our Warehouse: Usually Ships in 3-8 Days
Description
---
She was meant to be mine-I knew it the moment we met. Too bad I'm about to kidnap her.
Mason Hughes
As a decorated CIA agent, I know better than to kidnap a former colleague's sister and hold her hostage on a ship in the middle of the ocean. The agency tends to frown on that sort of behavior. But desperate times call for desperate measures; I have my reasons, and they're good ones. I'll be forgiven with a slap to the wrist-at least for that part of the mission.
Until I tie Reagan Jones up and can't resist her when she presses her tight little body against mine. That's probably not so forgivable.
Then there's the issue of falling in love with her and refusing to let her go once the mission is over. Definitely not forgivable.
I have no idea what I'm thinking-we can't be together; it's not safe for her. I'm a spy, and she's a feisty art instructor from Fargo. Not exactly the perfect match.
Or is it?
Note from the author: Combustion is Book Two in the Agents of Ensenada series. Each book is a standalone, with a guaranteed HEA and no cliffhangers. There is foul language, kidnapping, and certain power exchange situations that some may find offensive. If you think you might be offended, skip this book.