A Binding of Blood (Paperback)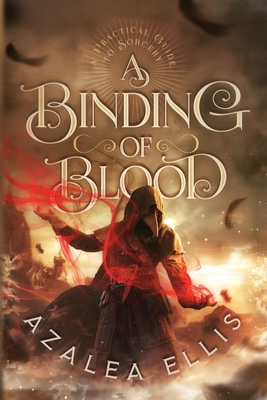 $21.59

Available in our Warehouse: Usually Ships in 3-8 Days
Description
---
To study magic at the University, Siobhan sacrificed her name.
She sacrificed her body, and her past.
Magically disguised as a boy named Sebastien, she is learning wondrous secrets of the thaumaturgic sciences. As Sebastien, she mingles with the young nobles who will one day rule their country. But danger is closer than ever, and she cannot escape her past.
The coppers investigating the theft of Siobhan's priceless transformation artifact have given her a new name. The Raven Queen. As Siobhan does favors for the gang that loaned her the University tuition, the Raven Queen's mystique only grows.
And keeps growing...
...Snowballing out of control until Siobhan's other identity takes on a life of its own, a fear-inducing bogeyman well beyond the truth of her real capabilities.
With the whole city out to get her and trouble hounding both sides of her double life, how will Siobhan ever survive to become the world's most powerful sorcerer?