A New Theist Response to the New Atheists (Routledge New Critical Thinking in Religion) (Paperback)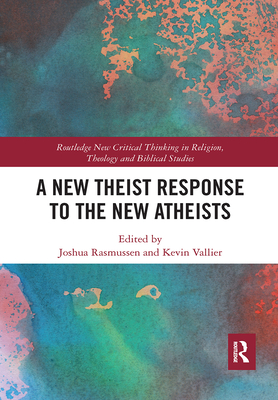 $74.13

Available in our Warehouse: Usually Ships in 3-8 Days
Description
---
In response to the intellectual movement of New Atheism, this volume articulates a "New Theist" response that has at its core a desire to engage in productive and depolarizing dialogue.
To ensure this book is of interest to atheists and theists alike, a team of experts in the field of philosophy of religion offer an assessment of the strongest New Atheist arguments. The chapters address the most pertinent questions about God, including politics and morality, and each essay shows how a reflective theist might deal with points raised by the New Atheists.
This volume is a serious academic engagement with the questions asked by New Atheism. As such, it will be of significant interest to scholars working in the philosophy of religion and theology, as well as those engaged in religious studies generally.
About the Author
---
Joshua Rasmussen is Associate Professor of Philosophy at Azusa Pacific University, USA. He works primarily on topics in metaphysics, with a focus on basic categories of reality and minds. He is author of Defending the Correspondence Theory of Truth (2014), Necessary Existence (2018), and How Reason Can Lead to God (2019).Kevin Vallier is an Associate Professor of Philosophy at Bowling Green State University, USA. His interests lie primarily in political philosophy, ethics, philosophy, politics, and economics (PPE), and the philosophy of religion. He is the author of Liberal Politics and Public Faith: Beyond Separation (2014), Must Politics Be War? Restoring Our Trust in the Open Society (2019) and A Liberal Democratic Peace: Creating Trust in Polarized Times (2020).