The Indian Drum of the King-God and the Pakhāvaj of Nathdwara (Paperback)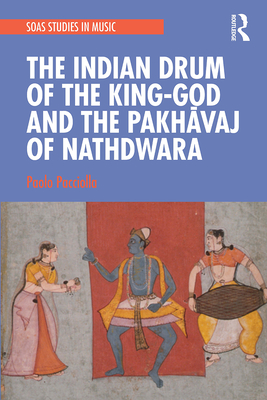 $63.64
This item is not currently available to order.
Description
---
The book studies the evolution of the ancient drum m da ga into the pakhavaj, crossing more than 2,000 years of history. While focusing on the Nathdwara school of pakhavaj, the author joins ethnographic, historical, religious and iconographic perspectives to argue a multifaceted interpretation of the role and function of the pakhavaj in royal courts, temples and contemporary stages. Furthermore, he offers the first analysis of the visual and narrative contents of its repertoire.
About the Author
---
Paolo Pacciolla is Tagore Fellow affiliated with the Indira Gandhi National Centre for the Arts of New Delhi, where he is conducting research on ritual drumming in Kerala. His main ethnographic focus is on music in India, and his research interests include Ethnomusicology, Organology, Iconography of Music, Indology and Religious Studies.