Computational Design of Chemicals for the Control of Mosquitoes and Their Diseases (QSAR in Environmental and Health Sciences) (Paperback)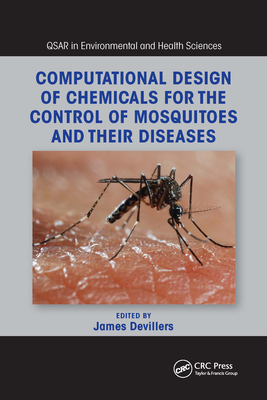 $80.93
This item is not currently available to order.
Description
---
There is a compelling need for new drugs and efficient treatments against mosquito-borne diseases. Environmentally safe, but effective insecticides that address the problems of resistance are required. Computational Design of Chemicals for the Control of Mosquitoes and Their Diseases explains how the search for new substances effective against mosquitoes and their diseases has benefited from the use of in silico techniques. QSAR modeling is suited to identify the key structural features and/or physicochemical properties explaining an activity and to propose candidate molecules for further evaluation by laboratory tests. Homology modeling is useful to approximate the 3D structure of proteins of interest. Pharmacophore modeling is a powerful means to capture the chemical features responsible for an activity and to identify new potentially active compounds via the virtual screening of databases. Fugacity modeling and a wealth of other modeling paradigms are useful for risk assessment in vector borne disease control.
About the Author
---
PhD in ecotoxicology (1987, University Lyon I, France). Head of CTIS. Publications: 245 peer-reviewed papers and book chapters. 15 authored/edited books. Founding editor (1993) and editor-in-chief (1993 to present) of the journal SAR and QSAR in Environmental Research (Gordon & Breach Science Publishers and now Taylor & Francis). Co-Editor of the journal Toxicology Methods (Taylor & Francis, 1997 to 2002). Member of the editorial board of: Journal of Biological Systems (World Scientific, 1995 to 1997). Toxicology Mechanisms and Methods (Taylor & Francis, 2002 to 2009). Current Bioactive Compounds (Bentham Science Publishers, 2007 to 2014). Ecological Modelling (Elsevier, 1996 to present). Xenobiotica (Informa Healthcare, 1995 to present). Toxics (MDPI AG, 2013 to present). Organization or co-organization of 14 international meetings.