Russian Practices of Governance in Eurasia: Frontier Power Dynamics, Sixteenth Century to Nineteenth Century (Central Asian Studies) (Paperback)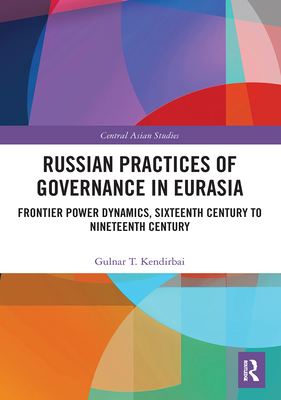 $68.84
This item is not currently available to order.
Description
---
This book analyses the role of the mobility factor in the spread of Russian rule in Eurasia in the formative period of the rise of the Russian Empire and offers an examination of the interaction of Russian authorities with their nomadic partners.
Demonstrating that the mobility factor strongly shaped the system of protectorate that the Russian and Qing monarchs imposed on their nomadic counterparts, the book argues that it operated as a flexible institutional framework, which enabled all sides to derive maximum benefits from a given political situation. The author establishes that interactions of Russian authorities with their Kalmyk and Qazaq counterparts during the mid-16th to the mid-19th centuries were strongly informed by the power dynamics of the Inner Asian frontier. These dynamics were marked by Russia's rivalry with Qing Chinese and Jungar leaders to exert its influence over frontier nomadic populations. This book shows that each of these parties began to adopt key elements of existing steppe political culture. It also suggests that the different norms of governance adopted by the Russian state continued to shape its elite politics well into the 1820s and beyond. The author proposes that, by combining key elements of this culture with new practices, Russian authorities proved capable of creating innovative forms of governance that ended up shaping the very nature of the colonial Russian state itself.
An important contribution to the ongoing debates pertaining to the nature of the spread of Russian rule over the numerous populations of the vast Eurasian terrains, this book will be of interest to academics working on Russian history, Central Asian/Eurasian history and political and cultural history.
About the Author
---
Gulnar T. Kendirbai is Adjunct Assistant Professor of History at Columbia University, USA.