A Software Development Approach for Driving Competitiveness in Small Firms (Hardcover)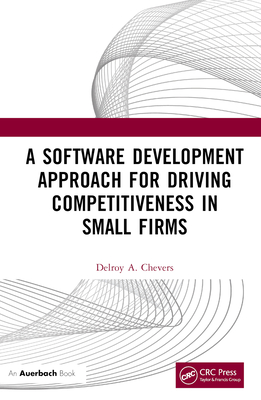 $168.00

Available in our Warehouse: Usually Ships in 3-8 Days
Description
---
The COVID-19 Pandemic has forced many businesses to accelerate their digital transformation strategies to continue to meet the changing needs of their customers. This has resulted in significant growth in the global software market. However, for decades, managing software product quality has been a major challenge for many software development firms. This low success rate is due mainly to the development and delivery of low-quality software products. In addition to the direct costs associated with poor-quality software, software flaws can also raisesecurity concerns, as hackers can gain complete control of various devices and data, such as mobile phones, computers, or the operational transactions of businesses. These security and privacy breaches are currently occurring with great frequency.
Although producers and consumers of software products spend vast amounts of money developing and purchasing these products, in many cases the promised benefits of user satisfaction, efficiency, productivity and profitability are not realized. In more severe circumstances, software development firms have failed and face the threat of going bankrupt, being acquired or suffering closure, because customers are demanding high-quality software products that they consistently fail to deliver. Small and medium enterprises (SMEs) operating within the software development industry have a more critical need to produce high-quality software since they are less able to absorb both the cost and the reputational impact of producing low-quality output.
A Software Development Approach for Driving Competitiveness in Small Firms provides some cost-efficient options that can help SMEs increase the likelihood that their software will be of high quality. It tells the story of the entrepreneurial journey that small firms should take to deliver high-quality software products. By utilizing practical examples and providing several recommended solutions to decrease the likelihood of producing low-quality software, the book outlines how mobilizing people, processes and technology are integral to the software development process and emphasizes why process maturity is the most influential factor in software development in small and medium enterprises.
About the Author
---
Delroy A. Chevers is a Senior Lecturer of Information Systems at the University of the West Indies, Mona. He holds a PhD in Information Systems from the University of the West Indies. He has over twenty-five years of experience in teaching and research. In 2019/2020, he received the Vice-Chancellor's Award for Excellence in Teaching at the University of the West Indies. In that same year, he received the Principal's Research Award for the Most Outstanding Researcher. Since 2019, Chevers was appointed Associate Dean of Graduate Studies and Research in the Faculty of Social Sciences at the University of the West Indies. His research interests are information systems quality and success, and project management. He has published articles with top-tier international academic journals in information systems.