Ships and Secrets (Paperback)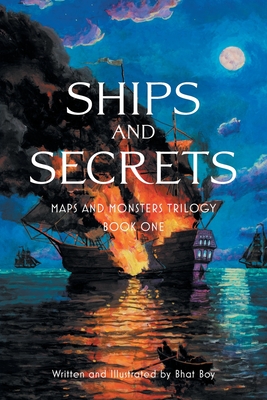 $15.99

Available in our Warehouse: Usually Ships in 3-8 Days
Description
---
Set in an age of exploration, Bhat Boy's vivid fantasy is a fast-paced page-turner illustrated with maps and drawings by the author, perfect for young readers and adults alike.

When everything Brunet has ever known is destroyed in a fire, he discovers he is not even who he thought he was. Taken prisoner with his friend Handrew, Brunet is sent on a perilous journey across the sea to attend a school for mapmakers, Charters Hill.

Charters Hill turns out to be a forbidding place of secrets and shadows, its only friendly face being the brilliant but bossy Margatha. She helps them keep clear of trouble, but when Brunet saves the Queen from certain death on the ice, they find themselves drawn into a dangerous world of plots and political intrigue. Here the sinister Cardinal Crosswatch's silent nuns do his spying and no one is safe, not even Brunet's far away mother.