Iron Men: Memories of the Newfoundland Railway in the Steam Era (Paperback)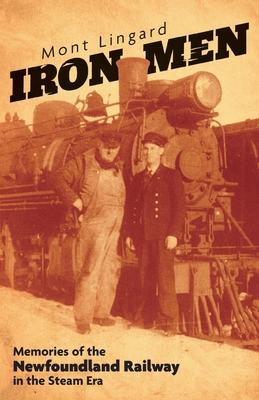 $20.24

Available in our Warehouse: Usually Ships in 3-8 Days
Description
---
Eminent Newfoundland Railway historian Mont Lingard paints vivid pictures of the "Iron Men"-tough and dedicated railroaders and their trains that opened up Newfoundland's territory and economy, and serviced its interior and outport communities, beginning in the nineteenth century and lasting throughout most of the twentieth.

An institution for half a century before Newfoundland became a Canadian province, the Railway began in 1898 to enable the development of the island's mining and forestry resources, long before the construction of highways or even gravel roads. Its 547-mile mainline-the longest narrow-gauge railway system in North America-linked up the island's branch lines and its communities from east to west for 107 years and made possible the construction and staffing of North American army, air force, and naval bases during WWII.

With locomotives powered first by steam and then by diesel, the Iron Men worked to the limit on long tours of duty. Away from home for weeks or even months, they pressed into service the Railway's freight, passenger, and snowplow trains through rugged and more gentle terrain, all year long, even in the gruelling months of the fiercest winters.

Iron Men presents the legacy of the Railway in the words and images of those who were involved. A collection of original interviews and portraits of railwaymen, along with historical photographs from their own collections, makes Iron Men a rich source of fascination for railway buffs and regional history enthusiasts.