A Different Story: Weekend With Karo - A Novella (Paperback)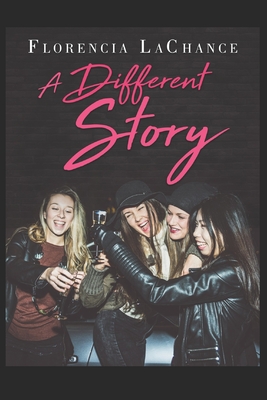 $18.39
Email or call for price.
Description
---
BOOK DESCRIPTION

This cultural heritage novella by censored social activist and bestselling author of Mulatto: Daughter of America" Florencia LaChance is her first book written at age 23 between 1992 and 1993. Highly influenced by the writings of Jack Kerouac, the Beat poets and the literature of William Burroughs and Terry McMillan, influenced by the early movies of Spike Lee, the author after discovering the old manuscript at age 51, decided to preserve the integrity of her writing by doing minimal edits.
This Generation X coming-of-age short-story / semi-biographical novella explores the friendship, love, life decisions & philosophies of four best friends who embark on an unforgettable adventurous weekend on Martha's Vineyard in the early 90's following college graduation. Follow the main character biracial student and single mom, Karo as she navigates the complexities of dating, prejudice, and intimacy, trying to manage the emotions and feelings in her life while working as a single mother and Artist.
Karo lives dangerously and to the fullest while she can. A beautiful island getaway Sports, sun and Fun Nude beaches and upscale hip-hop culture. What can go wrong? Biracial relationships, the hurdles of single parenthood, a mere child raising a child, and the idea of "extended family" is a major element. If you seek a fast exciting, sexy 21st century biography, get this book now Perfect beach read at 150 pages (2-3 hour read). Teens and adults alike will enjoy this Contemporary Fiction.

Step into my world. The 90's, Ivy League schools, the civil and human rights fought so hard for by previous generations manifesting in accomplishment and achievement. An age where anything felt possible. When freedom of speech and diverse ideologies were embraced, not shunned. An age BEFORE social media and cell phones. A lost age where people actually connected and lived a life of FREEDOM. Something we all need to be prepared to fight for in this new climate of the New World Order.
Check out my new release Collection of Poetry, Prose, Spoken Word and Song Lyrics entitled "You Know How It Feels" a joint collaboration with my talented rapper and songwriter son, Joshua LaChance. It will blow you away. The creative writings of Generation X meets Millennial. A must have for music, songs and poetry lovers.
Thanks for leaving a review Oh, and ignore the one-star review with no actual review. That was left by a hater. Give the book a chance and leave a real review. God Bless.
Reach me here:

https: //Instagram.com/AuthorFlorencia

https: //Twitter.com/MulattoDOA

https: //Twitter.com/AuthorCial

https: //Pinterest.com/AuthorFlorencia

https: //AuthorFlorencia/Tumblr.com

https: //LinkedIn.com.in/florencialachance2008

YouTube Channel: type in Author Florencia

All comments and questions answered.

COMING SOON:

https: //AuthorFlorenciaLaChance (building)

MY NEW RELEASE paperback of UNIQUE, ECLECTIC, mind-expanding, mesmerizing POETRY, PROSE AND MUSIC LYRICS collection entitled YOU KNOW HOW IF FEELS: 'GENERATION X MEETS MILLENNIAL' co-authored by my Songwriter/Poet and Rapper, Joshua LaChance, is a must have for lovers of music, poetry, prose, hip-hop lyrics, haiku and spoken word

God Bless. Your comments and ratings help me immensely. You must check out and read my acclaimed 5-star YA and Adult Memoir, Mulatto: Daughter of America and get inspired