Great Expectations: Historical fiction, Powieśc (Charles Dickens #1) (Paperback)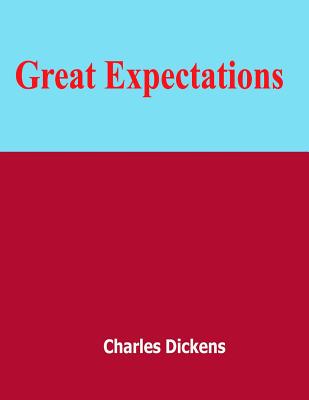 $19.52
This item is not currently available to order.
Other Books in Series
This is book number 1 in the Charles Dickens series.
Description
---
The protagonist of the novel is Pip, a small boy brought up by his sister and her husband, the blacksmith Joe. One day, the boy meets a hiding criminal who escaped from prison. Pip is asked to help him. In secret, he brings the man a little food, water and a file (everything stolen from his sister's house). Soon the fugitive is captured by the guards. A few years later Pip works as an apprentice with his brother-in-law. He is unhappily in love with Estella, a beautiful girl, raised by a rich, puzzled old Miss Havisham whom he met as a relatively small child. The hero's situation changes when Estella leaves the village and he receives a huge sum of money from an anonymous donor. She suspects Miss Havisham is the donor. This money allows Pip to start his education in London. The protagonist gradually begins to be ashamed of his descent and moves away from the family. Meanwhile, after a few years, he learns that the person financing his education was not Miss Havisham (he must reject the hopes that an old woman wanted his marriage to Estella), but Abel Magwitch, a fugitive who once gave food, and who, after serving a sentence, made a living huge property in Australia. Pip feels humiliated by the knowledge that his benefactor is a man so closely associated with the criminal world, but his attitude changes when, during an unsuccessful attempt to escape the country (in which he is still sought) Magwitch dies. Pip loses his fortune (which he decided to renounce) and is forced to earn his own living.