Forex Trading for Beginners & Dummies (Paperback)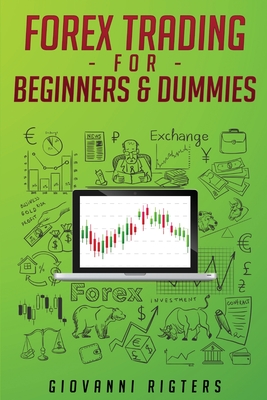 $17.95

Available in our Warehouse: Usually Ships in 3-8 Days
Description
---
Uncover what forex trading is, how to get started in forex trading, and how to make a trading plan. You will learn how to assess your risk and manage it appropriately in the trades you will conduct.

This book is going to teach you the do's and don'ts of forex, to help you avoid the most common mistakes traders make. Why not learn from experts who have already done things incorrectly? By learning what not to do, you have a leg up against anyone else who tries to enter the forex market without proper knowledge. The difference between profit and loss is always going to be your knowledge of how to invest in the forex market.

Plenty of information is needed to help you understand how the market moves the way it does, who moves the market, and how other investors conduct market analysis. Currencies are going to be explained based on the factors that drive them to move, as well as how to read a currency quote.

The forex market is like the stock market in some respects. You have technical analysis protocols that can help you trade on trends and certain popular patterns like support and resistance. You also have fundamental factors that drive the currencies to change. Important fundamental and technical analysis strategies will be discussed to help you plan and strategize for your entry into the forex market.