Cuomo America's Sexiest Governor (Paperback)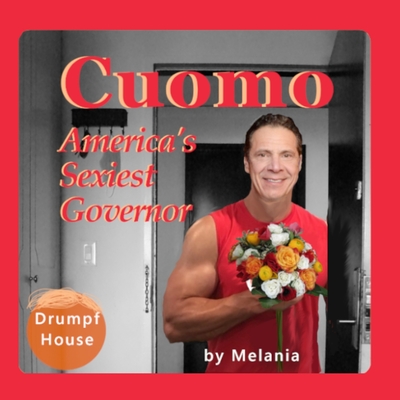 $14.99
This item is not currently available to order.
Description
---
Cuomo Fever? We aren't sure exactly how it started, but around the world a fever has taken hold. Listening to Governor Cuomo's press conferences alone in our homes, we started to fantasize about some not so socially distant encounters. Are we simply lost in his mahogany eyes? Or is it something more? If you have your own little, or maybe overwhelmingly enormous crush on the responsible, dependable, reassuring Cuomolicious, you are in good company.
Cuomo: America's Sexiest Governor is a hysterical look at what has been going through the minds of so many women and quite a few men who have been crushing on Andrew Cuomo as his press conferences have become a beacon of hope around the world. Laugh-out-loud full color portraits of the Lov Gov at his finest and some candids of his admirers as they long for him are followed by a quiz playfully named the Cuomohhmeter designed to help the reader determine a personal level of cuomosexuality. This book hits the mark for the adult humor genre, truly entertaining the reader while remaining tasteful enough that the book can be displayed on a coffee table or given as a gift for your wife, mom, girlfriend, sister, sister-in-law, or friends.