Tales of Kaimere: Anthology 2 Songs of the Inland Sea (Hardcover)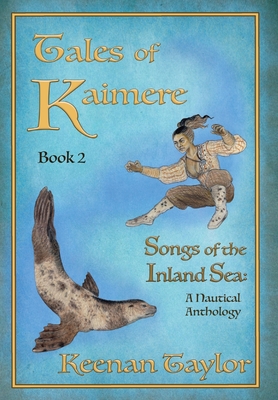 $33.99

Available in our Warehouse: Usually Ships in 3-8 Days
Description
---
Ahoy
In this sequel to Tales of Kaimere, Songs of the Inland Sea explores a range of short stories and novellas, this time centered around sailing, surviving perilous marshes, and aquatic creatures. All are set in Kaimere, a distant planet defined by waves of life brought from Earth and set free to evolve independently in this new context. The indigenous life of the planet, swarms of microbes called 'magic' by the people who live there, are what harvest Earth organisms and make copies on Kaimere.
Some of these stories, such as When Sea Meets Shore, Haunted Legacy, and The Reaper's Choice, continue stories from the first anthology, following Argunite, Nasiri, and Kirut respectively. Others, like Tides of Restoration and Grandmother's Roots introduce new characters and cultures, such as merfolk of the Kentarim Sea and Maku in a distant realm far beyond the known world. The final novella in this anthology, Tempered in Ash and Blood, follows the perspective of a killer whale when he and two young cousins are separated from the pod in the aftermath of a devastating volcano. He must not only provide himself and the calves with food, but also defend them from sea serpents and other threats hungry, malicious, and hauntingly familiar...
For those who seek adventure and cherish the call of the sea, this second installment in Tales of Kaimere promises danger, romance, supernatural horror, and many wonders of the natural world.
Cheers, folks