Wellness & Allergy Log book: Daily Meals, Feeding & Symptoms Tracker for Breastfeeding Moms and Children (Paperback)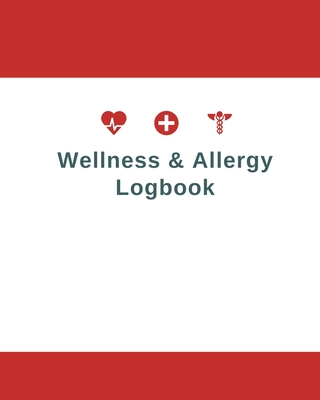 $9.83
This item is not currently available to order.
Description
---
Are you a new mom plagued by baby's reflux, colic or rashes?
Does your little one seem to be reacting to your breastmilk?
Know that your child is allergic to something but unsure what?
A Food Allergy Journal and Tracker is a must-have to track what you are eating and hence what your baby is allergic to.
This Food Allergy Journal allows you to track:
all your meals including snacks, supplements, medication, water intake, sleep and exercise
baby's feeding, daily diapers, medications, child's mood, environmental factors such as new shampoo, renovation dust, mold, animal hair and more
new food introduced and symptoms
safe food list
ample notes section for you to write down questions to discuss with doctors, brands of food, treatment plan and more
It also comes with 2 pages of symptoms tracker for you to note daily. Simply check off any symptom that is present.
You will be able to see a pattern on what is the allergy trigger after a few weeks. A food allergy journal is a must-have before your doctor is able to do further tests and diagnosis.
This large-size 8*10 inches journal is suitable for:
caregivers of babies and young children
new moms
new dads
gynecologists to give to their patients
allergists working with parents
pediatricians working with mothers and fathers
Take control of your health and life Today. Scroll Up and Click the BUY button now.