Sri Lankan Inspired Recipes: A Complete Cookbook of Asian Dish Ideas! (Paperback)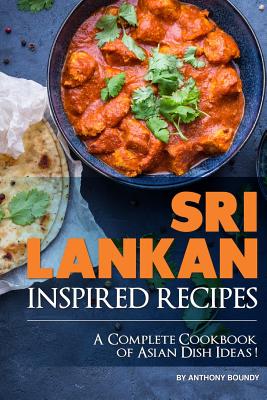 $11.49
This item is not currently available to order.
Description
---
Do you love the spice and tanginess of Sri Lankan dishes?There is a wide array of flavors used in this cookbook, including scraped coconut, onion relishes, and plenty of curries that will tempt your taste buds. The curries especially may seem familiar, if you've cooked Asian foods before, but they have their own Sri Lankan flavor.Timid eaters will not find a lot in Sri Lankan dishes to attract them, except for some of the breakfast and dessert recipes, which we have included here. Otherwise, the curries are spicy and the taste palette is filled with powerful, dominant flavors.Can you create Sri Lankan dishes at home?You sure can We'll show you how in this cookbook.You can cook and enjoy your own Sri Lankan dishes, from breakfasts to lunches, dinners and sweet desserts. We share 30 authentic recipes in this eBook, and you will gain much enjoyment in preparing and eating them. The dishes can be tweaked if you don't prefer extra-spicy foods, so that they will be more suitable for your whole family to enjoy.Enjoy your foray into Sri Lankan cooking.