We Are Not Free Lib/E (Compact Disc)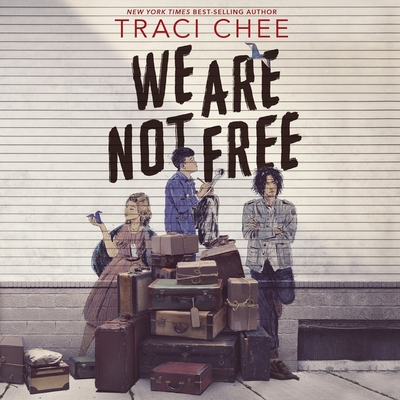 $59.99
This item is not currently available to order.
Staff Reviews
---
For the time I spent reading this book, I could not put it down. It is not only addictive, but critically important. As our country battles with Anti-AAPI hate, it is important that we remember the long history of discrimination and outright oppression faced by the Asian American community. Traci Chee brings us everything we could ask for in a YA book: loveable characters, an excellent plotline, and thought-provoking commentary.
— Sean
Description
---
"All around me, my friends are talking, joking, laughing. Outside is the camp, the barbed wire, the guard towers, the city, the country that hates us. We are not free. But we are not alone." From New York Times best-selling and acclaimed author Traci Chee comes We Are Not Free, the collective account of a tight-knit group of young Nisei, second-generation Japanese American citizens, whose lives are irrevocably changed by the mass U.S. incarcerations of World War II. Fourteen teens who have grown up together in Japantown, San Francisco. Fourteen teens who form a community and a family, as interconnected as they are conflicted. Fourteen teens whose lives are turned upside down when over 100,000 people of Japanese ancestry are removed from their homes and forced into desolate incarceration camps. In a world that seems determined to hate them, these young Nisei must rally together as racism and injustice threaten to pull them apart.