The Trail in the Woods: A Gift of Wisdom to Sons as They Travel the Woods of This Life (Paperback)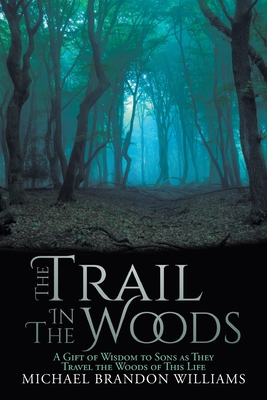 $12.95

Available in our Warehouse: Usually Ships in 3-8 Days
Description
---
What Good Dads Want Great Sons To Know
In these pages you will find "The Trail" that all men, young and old, must seek... as sons. Whether you had a great dad, or no father figure at all, there are simply things that all men should know. Like walking into the woods for the first time, there are survival techniques that only the Word of God can relate. But where to start? Most men choose to learn by discovery more than through lecture, so we start in the woods.
Have you ever wanted a quick reference for the Bible to take you on a journey of what exactly it takes to be a man in this world? What about one that even provides survival techniques for a life in the wilderness? Now put it to rhyme...that is The Trail in the Woods.
How can fathers give something to tomorrow's future men that they, themselves, may have never received? More importantly, how will men receive it if they simply aren't intrigued by the subject of faith and/or are intimidated by the sheer volume of the Bible? As I have often heard the question, "Where do I start to read the Bible?" I have always wanted to answer this question with an invitation: "Would you like to go hunting?"
The Trail was designed as a gift to sons to watermark their journey of manhood. This short but powerful poetic read includes a fatherly blessing to be read over sons, or to be received as one.
Nothing can replace the word of God, but The Trail is designed to point men to the only resource that answers the question: "Who am I, and what must I know as I daily enter the woods of this life?" Equal parts literary and earthy, this book engages both the academic as well as the outdoorsman in all of us while directing us to the best reference on manhood the world has ever known: it's Creator.
www.thetrailinthewoods.com