Molecular Ecology (Paperback)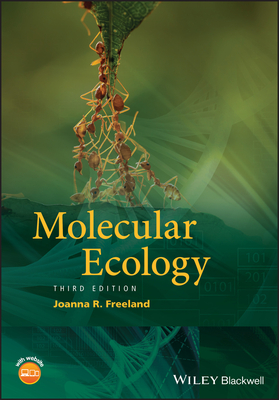 $82.74

Available in our Warehouse: Usually Ships in 3-8 Days
Description
---
A fully updated guide to the increasingly prevalent use of molecular data in ecological studies
Molecular ecology is concerned with how molecular biology and population genetics may help us to better understand aspects of ecology and evolution including local adaptation, dispersal across landscapes, phylogeography, behavioral ecology, and conservation biology. As the technology driving genetic science has advanced, so too has this fast-moving and innovative discipline, providing important insights into virtually all taxonomic groups. This third edition of Molecular Ecology takes account of the breakthroughs achieved in recent years to give readers a thorough and up-to-date account of the field as it is today.
New topics covered in this book include next-generation sequencing, metabarcoding, environmental DNA (eDNA) assays, and epigenetics. As one of molecular ecology's leading figures, author Joanna Freeland also provides those new to the area with a full grounding in its fundamental concepts and principles. This important text:
Is presented in an accessible, user-friendly manner
Offers a comprehensive introduction to molecular ecology
Has been revised to reflect the field's most recent studies and research developments
Includes new chapters covering topics such as landscape genetics, metabarcoding, and community genetics
Rich in insights that will benefit anyone interested in the ecology and evolution of natural populations, Molecular Ecology is an ideal guide for all students and professionals who wish to learn more about this exciting field.
About the Author
---
JOANNA R. FREELAND is a Professor in the Department of Biology at Trent University, Peterborough, ON, Canada. She has been a researcher in the field of molecular ecology for more than 20 years, with particular interests in invasive species and conservation genetics.