The Elements of Blogging: Expanding the Conversation of Journalism (Paperback)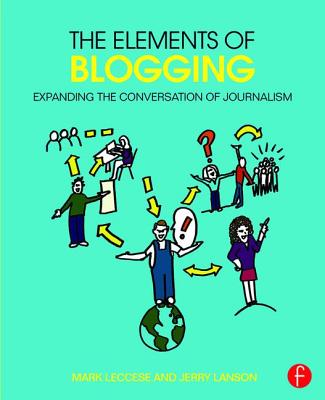 $69.93

Available in our Warehouse: Usually Ships in 3-8 Days
Description
---
Becoming a blogger takes practice, hard work, and, ultimately, a passion for the craft. Whether you plan to blog on politics or parenting, The Elements of Blogging is designed to give you the skills and strategies to get started, to sustain your work, and to seek out a robust audience. This book is loaded with practical advice on important topics such as determining a niche, finding the best stories, and blogging effectively and ethically. It features examples from both amateur and professional bloggers that show the techniques for building an argument, finding a voice, crafting a headline, and establishing a brand.
Key features:
Real-world applicability. This book includes thumbnail profiles of bloggers and their sites, which illuminate key skills you will need to become an effective blogger
Interactivity. Each chapter features discussion points and exercises intended to get you to think about, reflect on, and apply the contents of each chapter
Creativity. While this book dives into software and plug-ins for bloggers, its main goal is to cover how to write blogs on a myriad of topics: news, opinion pieces, travel, politics, art, and more.
Visit the companion website: http: //www.theelementsofblogging.com/
About the Author
---
Mark Leccese is an associate professor of Journalism at Emerson College. He has worked in print and online journalism for 35 years as a reporter, editor, and blogger. For several years, he was the media criticism blogger for The Boston Globe and WBUR-FM, a National Public Radio affiliate. His work has appeared in the Columbia Journalism Review, Quill, Journalism & Mass Communication Quarterly, Commonwealth, America, The Boston Globe, Boston Phoenix, and Boston Magazine.Jerry Lanson is the author/co-author of Writing for Others, Writing for Ourselves; Writing and Reporting the News; and News in a New Century. He currently blogs for the Huffington Post and has posted several hundred blogs over the past five or six years on five different blogs. He was the first chair of the Department of Journalism at Emerson College (1999-2005) and has taught full-time on the faculties of NYU, Boston University, and Syracuse University.