Punk Aesthetics and New Folk: Way Down the Old Plank Road. by John Encarnacao (Ashgate Popular and Folk Music) (Paperback)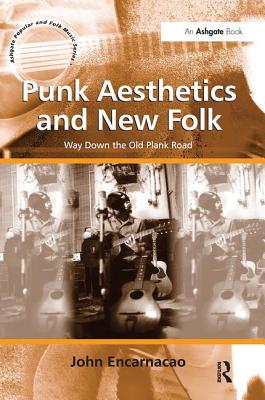 $84.44
This item is not currently available to order.
Description
---
Joanna Newsom, Will Oldham (a.k.a. 'Bonnie Prince Billy'), and Devendra Banhart are perhaps the best known of a generation of independent artists who use elements of folk music in contexts that are far from traditional. These (and other) so called 'new folk' artists challenge our notions of 'finished product' through their recordings, intrinsically guided by practices and rhetoric inherited from punk. This book traces a fractured trajectory that includes Harry Smith's Anthology of American Folk Music, Bob Dylan, psych-folk of the sixties (from Vashti Bunyan to John Fahey), lo-fi and outsider recordings (from Captain Beefheart and The Residents to Jandek, Daniel Johnston and Smog), and recent experimental folk (Animal Collective, Six Organs of Admittance, Charalambides) to contextualise the first substantial consideration of new folk. In the process, Encarnacao reviews the literature on folk and punk to argue that tropes of authenticity, though constructions, carry considerable power in the creation and reception of recorded works. New approaches to music require new analytical tools, and through the analysis of some 50 albums, Encarnacao introduces the categories of labyrinth, immersive and montage forms. This book makes a compelling argument for a reconsideration of popular music history that highlights the eternal compulsion for spontaneous, imperfect and performative recorded artefacts.
About the Author
---
John Encarnacao is a composer, performer and educator. Recent projects include albums with song-based groups The Nature Strip and Warmer, and improvising trio Espadrille, as well as commissions for the theatre and chamber music. He lectures in music performance, composition, and musicology at the University of Western Sydney. An archive of John's recordings is being built at johnencarnacao.bandcamp.com.