Assessing Political Representation in Europe (West European Politics) (Paperback)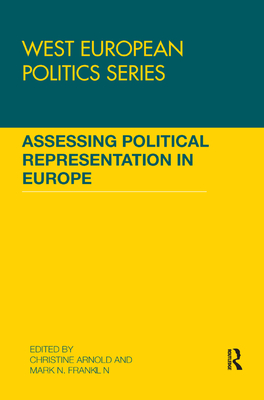 $55.84
This item is not currently available to order.
Description
---
It has long been realized that democratic governance requires a two-way flow of influence. Governments must be able to respond to what people want and people must be able to react to what governments do. These mechanisms of democratic governance have contributed to two research traditions: one, the responsible party approach, views policy change as a consequence of 'electoral turnover'; and the other, the dynamic representation approach, views policy change as occurring in 'rational anticipation' of electoral repercussions.
The aim of this book is to evaluate the state of political representation in contemporary Europe in the light of these two approaches. The chapters present fresh insight into issue congruence between voters and parties and into the extent of dynamic representation. The chapters are logically clustered into three groups: one group of scholars base their work on the 'responsible party model' and apply it to voters and European parties and party groups; a second group of scholars demonstrate the importance of institutional structures on the degree of issue congruence; and a third group of scholars examine the reciprocal nature of dynamic representation and the effects of institutions on the opinion-policy connection.
This book was published as a special issue of West European Politics.
About the Author
---
Christine Arnold is an assistant professor at the University of Maastricht, Netherlands. Her research interests are in comparative politics, public opinion, political representation and methods. Work for this book was partially completed while she was a Marie Curie Fellow at the European University Institute, Florence, Italy. Mark N. Franklin was the Stein Rokkan Professor of Comparative Politics at the European University Institute, Italy. He is an emeritus professor of Trinity College Connecticut, USA, now visiting at the Massachusetts Institute of Technology, USA. Dr. Franklin's research interests lie in British, European and American government, political methodology, and the attitudes and behavior of elites and mass publics. Work for this book was completed while he was a Fellow in Residence at the Netherlands Institute for Advanced Studies in the Social Sciences and Humanities.