Lord of the Fly Fest (Hardcover)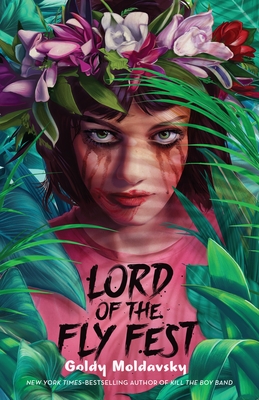 Description
---
Rafi Francisco needs a splashy case to put her true-crime podcast on the map. Her plan? Land an interview with Fly Fest headliner River Stone, who rocketed to stardom after his girlfriend's mysterious disappearance—and expose him as the killer she's sure he is.

But when Rafi—and the hordes of influencers—arrive at Fly Fest, the dreamy Caribbean getaway they were promised turns out to be a nightmare. Soon, Rafi is fighting for her life against power-hungry beauty gurus and spotty WiFi. And, as she gets closer to River, she discovers that his secrets might have even bigger consequences than she suspected.
About the Author
---
Goldy Moldavsky was born in Lima, Peru, and grew up in Brooklyn, New York, where she lives with her family. She is the New York Times–bestselling author of Kill the Boy Band and No Good Deed. Some of her influences include Buffy the Vampire Slayer, the esteemed works of John Irving, and the Mexican telenovelas she grew up watching with her mother.