Elon Musk: A Mission to Save the World (Hardcover)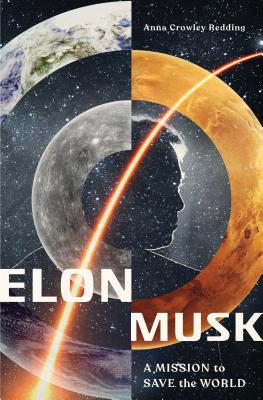 $21.99
This item is not currently available to order.
Description
---
Elon Musk, visionary behind SpaceX and CEO of both the electric car company Tesla and the social media platform Twitter, is constantly generating headlines. But how did he get there? This riveting and beautifully designed YA biography shows how a once-bullied school boy became a figure the New York Times described as "arguably the most important and successful entrepreneur in the world."

Online banking, reusable rockets, electric sports cars, improved solar power, colonizing Mars—Elon Musk is full of unique, daring, and highly-publicized ideas that he believes will help save the world.

But behind his legendary drive and the mind-blowing headlines seen on CNN, Forbes, or The Wall Street Journal is the story of a bullied and beaten school boy who, through creativity and determination, decided to rewrite his narrative and find groundbreaking ways to make the world a better place. With the sense of fun and style that he has become so well-known for, of course.

From hosting raves to pay for college to rewriting the rules on space travel, Elon Musk has always gone his own way, to either the dismay or admiration of the general public. And now, award-winning investigative journalist Anna Crowley Redding takes readers on a well-researched trip through Elon's life and accomplishments.
About the Author
---
Anna Crowley Redding is the author of Google It, Elon Musk: A Mission to Save the World, and Black Hole Chasers. The recipient of multiple Edward R. Murrow and Associated Press awards, Crowley Redding uses her Emmy award-winning investigative reporting skills to dig into compelling topics that are shaping our world. Her works have been translated into multiple languages, garnered national news coverage, and been recognized by the National Association of Science Teachers for excellence. Crowley Redding lives outside of Portland, Maine with her family.
Praise For…
---
A 2020 NSTA Best STEM Book

"Investigative journalist Redding does an admirable job of chronicling Larry and Sergey's amazing successes and will inspire young people to follow in their ingenious footsteps. It's more comprehensive than other books for young readers about Google's founders, with energetically written short chapters, interesting facts, graphics, and photos" —Booklist on Google It, starred review

"This readable and breezy history of the tech behemoth [is] An appealing and timely look at a universally relevant subject and a good fit for STEAM-related reading lists." —School Library Journal on Google It