Alpha Tracker (Mass Market Paperbound)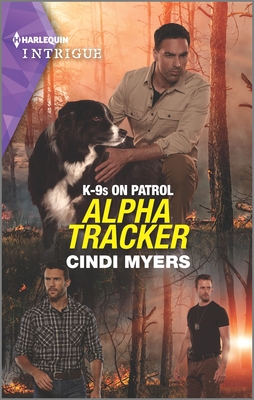 $5.99
This item is not currently available to order.
Description
---
A dangerous mission...
Might just offer them a second chance. After lawman Dillon Diaz spent one incredible weekend with a mysterious woman, he's shocked to encounter her months later...when he's assigned to rescue an injured hiker in the mountains. And stunning Roslyn Kern has news that will change his life. Now, battling a fiery blaze and an escaped fugitive, it's up to Dillon and his K-9, Bentley, to protect long-lost Rosie--and Dillon's unborn child. From Harlequin Intrigue: Seek thrills. Solve crimes. Justice served. Discover more action-packed stories in the K-9s on Patrol series. All books are stand-alone with uplifting endings but were published in the following order: Book 1: Decoy Training by Caridad Pi eiro
Book 2: Sniffing Out Danger by Elizabeth Heiter
Book 3: Foothills Field Search by Maggie Wells
Book 4: Alpha Tracker by Cindi Myers
Book 5: Scent Detection by Leslie Marshman
Book 6: Police Dog Procedural by Lena Diaz.