Colton's Secret Sabotage (Mass Market Paperbound)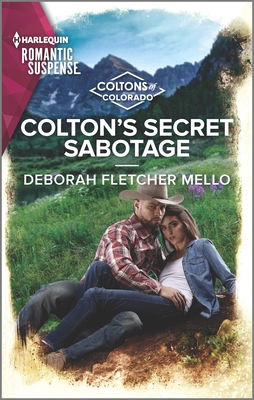 $5.99
This item is not currently available to order.
Description
---
He's undercover She's under his skin Detective Philip Rees is shocked by his new assignment: going undercover on a Western-themed reality TV show. Nonetheless, he's determined to complete his mission to take down a contestant suspected of leaking confidential information. To find the culprit who is sabotaging the competition, Philip gets close to producer Naomi Colton. As Philip and Naomi begin to trust one another with their secrets and hearts, will he manage to keep her safe, on and off the set? From Harlequin Romantic Suspense: Danger. Passion. Drama. Feel the excitement in these uplifting romances, part of the The Coltons of Colorado series: Book 1: Colton's Pursuit of Justice by Marie Ferrarella
Book 2: Snowed In With a Colton by Lisa Childs
Book 3: Colton's Dangerous Reunion by Justine Davis
Book 4: Stalking Colton's Family by Geri Krotow
Book 5: Undercover Colton by Addison Fox
Book 6: Colton Countdown by Tara Taylor Quinn
Book 7: Colton's Secret Sabotage by Deborah Fletcher Mello
Book 8: Colton's Baby Motive by Lara Lacombe
Book 9: Colton's Rogue Investigation by Jennifer D. Bokal
Book 10: Shielding Colton's Witness by Linda O. Johnston
Book 11: To Trust a Colton Cowboy by Dana Nussio
Book 12: Colton's Ultimate Test by Beth Cornelison.