The Welfare State Generation: Women, Agency and Class in Britain since 1945 (New Directions in Social and Cultural History) (Paperback)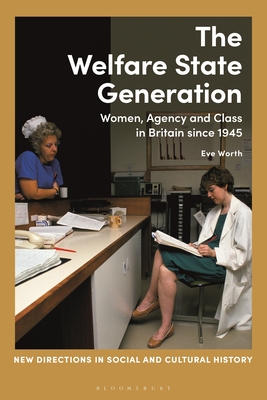 $55.93

Available in our Warehouse: Usually Ships in 3-8 Days
Description
---
Women born in mid twentieth-century Britain were the 'welfare state generation' - not only were their lives fundamentally shaped by the welfare state, they helped to transform it. In this ground-breaking work, Eve Worth examines the impact of the welfare state on the life course of women whose opportunities and social experiences were formed by it in the post-1945 period.

Centred around an oral history study, this book argues that the welfare state was so central to the lives of women born in Britain between the late 1930s and early 1950s that they should be considered the 'welfare state generation'. The post-war expansion of the welfare state was one of the most transformative political changes of the twentieth century, yet we know little about its development in practice, nor its long-term impact on those who grew up within it. Using a ground-breaking life history methodology to examine women from their birth in the long 1940s to retirement in the mid-2010s, it includes thirty-six original life history interviews alongside social surveys and the Census for wider context
By deploying a cross-class approach, this book moves the discussion on from just looking at university-educated women, to include women often overlooked in gender and social studies.

Re-conceptualising the causes of social mobility in post-war Britain, exploring a new understanding of work and an updated periodisation of welfare state development, The Welfare State Generationoffers a new approach to the history of class and gender, arguing that we need to move beyond the focus on women's emotions and personal identity, to consider their experiences and relationships with the state as employer, educator and provider.
About the Author
---
Eve Worth is Junior Research Fellow in History, St Hilda's College, University of Oxford, UK.